We Offer Reliable Mosquito Control Services for Your Home or Business
OUR MOSQUITO CONTROL PROCESS
To control mosquitoes in your home, we take close examination into different areas of your home. Some of our control processes include the destruction of tin cans, old tires, containers and other elements that can retain water. We also inspect additional areas such as flowerpots and pet dishes to investigate any harboring mosquitos.
Other areas we inspect include faucets and air conditioner units. In a situation where any of those elements hold water, we drain the water and devise a standard method to ensure backfilling is accomplished. Next, we spray hotspot areas with appropriate chemicals.
Our Mosquito Control Maintenance Plan Break Down
Mosquito control can be quite frustrating, especially when there are several ditches in your environment.
Our maintenance plan ensures your property is fully-secured against a mosquito outbreak. We cover all the potential mosquito areas and strive to eliminate live mosquitoes.
Our maintenance plan also focuses on preventing the hatching of new pests. We will help you choose the plan that works best for your needs.
We'll explain how each control and maintenance plan works, the mosquito misting options available, and the frequency of follow-ups recommended for your property.
Third Coast Home and Commercial Services is a locally owned and operated company. We have over 10 years of experience in solving pest problems. We also offer same and next day services as well as:
Excellent Customer Service: We treat customers with a helpful attitude and also ensure they are satisfied.
Honesty: Integrity is the lifeblood of our business. We always strive hard to be transparent, honest, and accountable for every action. We adhere to industry standards while inspecting and offering treatment to the client's properties.
Dependable Pest Control Solution: You can count on our experts to properly examine, monitor and report every case of your home pest invasion anytime, any day.
What kind of mosquito control services do you offer?
Our control efforts are based on surveillance. We perform Integrated Mosquito Management, using targeted applications of very specific pesticides only after pre-determined thresholds of mosquitoes have been exceeded.
Do you only work in the summer?
Mosquito larvae will usually hatch in late February. By mid-March we are already investigating wetland areas we have cataloged. This service will continue through the spring & summer into the fall, depending on weather and current mosquito surveillance.
What do you do in the winter?
By cleaning ditches and streams, allowing the water to flow, we can discourage and eliminate mosquito breeding in areas, without the use of pesticides, and for extended periods of time.
What happens if I see pests after treatment?
Give us a call! We will repeat the service or recommend one of our maintenance plans.
Do your services cater to commercial properties?
Yes.
MOSQUITO CONTROL SERVICES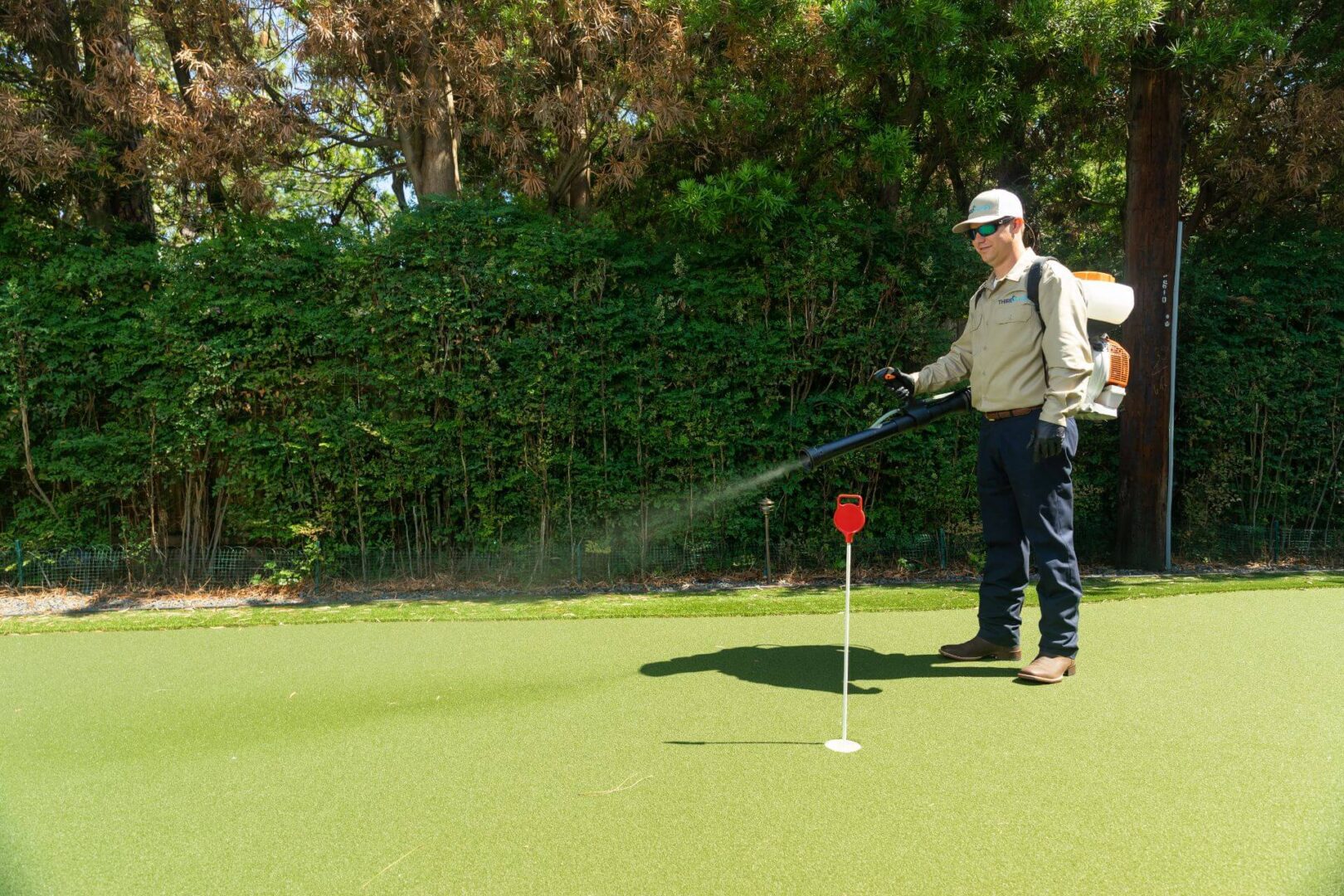 Backpack Fogging Mosquito Control
Our technicians use a power backpack misting machine to fog your entire property. We focus on heavy foliage and shady areas where mosquitoes are likely to live and breed. Once our technician treats all designated areas after about 30 minutes, you will see results!
Our customers love being on a maintenance plan to control their mosquitos. Customers have our technicians treat every 7 – 21 days depending on their property. Many different factors can determine how often treatment is needed.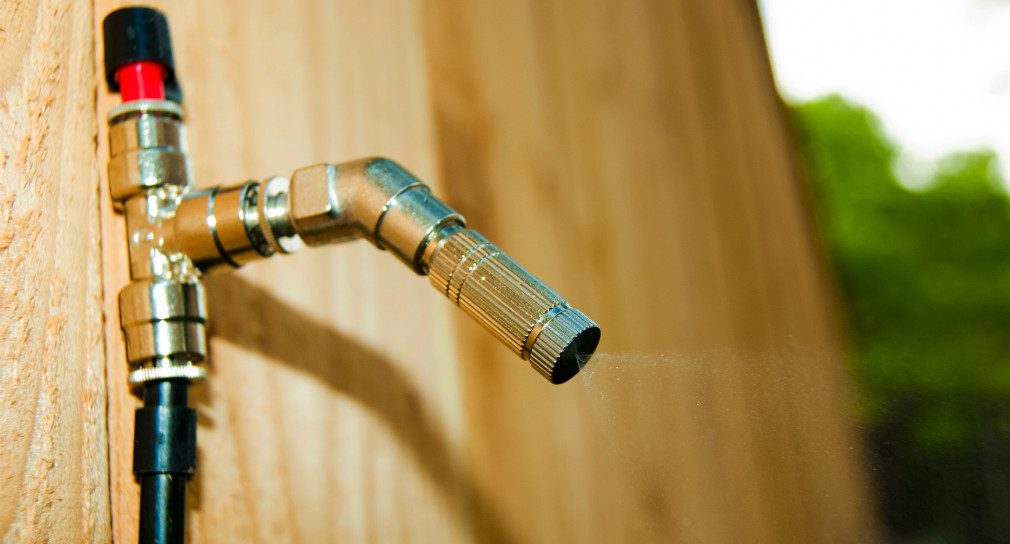 Misting System Mosquito Control
Our mosquito misting systems is very popular for mosquito suppression. We install nozzles around the property. We have the central unit which sustains the product with lines and nozzles that are attached. Our design and install team are incredibly professional and have a keen eye for perfection and detail.
Once installed, our mechanism is set to go off 3 times a day autonomously to eliminate any dependence from you. However, you will also receive a remote control should you decide to set off an extra spray easily. Depending on the number of nozzles will determine how often we return for further maintenance on the system.